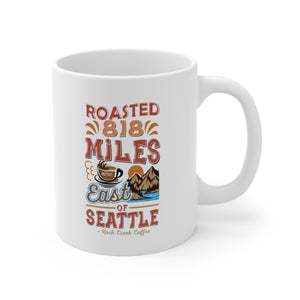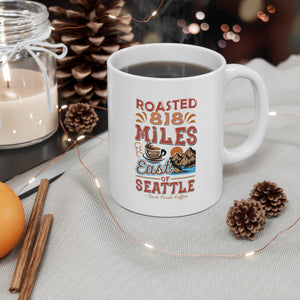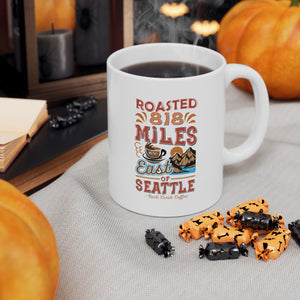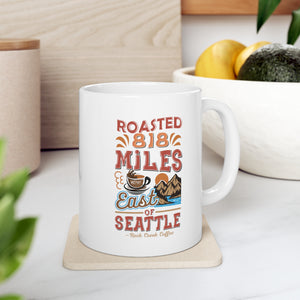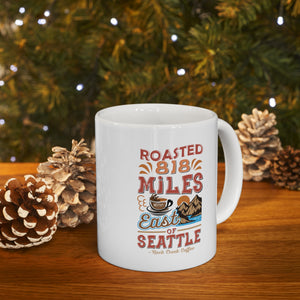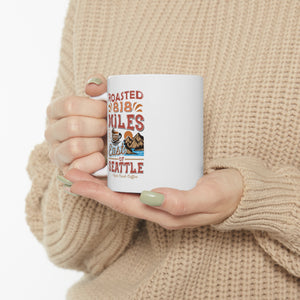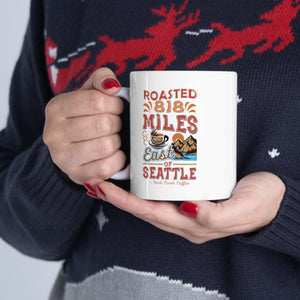 Introducing our 11 oz coffee mug, the perfect choice for coffee enthusiasts who appreciate the art of roasting. With the witty saying "Roasted 818 miles east of Seattle," this mug celebrates the craftsmanship behind every sip. 
Unique and witty saying: "Roasted 818 miles east of Seattle" showcases the dedication and precision of the coffee roasting process.
High-quality ceramic material: Crafted from durable ceramic, this mug ensures long-lasting use.
Ideal capacity: With an 11 oz size, it provides just the right amount of coffee to fuel your day.
Comfortable grip: The ergonomic handle offers a secure and comfortable hold while enjoying your favorite brew.
Versatile use: Perfect for both home and office, this mug lets you savor your coffee wherever you go.
Easy to clean: The mug is dishwasher safe, making cleanup effortless.
Thoughtful gift option: Surprise coffee lovers with this unique mug that celebrates the art of roasting.
Express your appreciation: Show your love for premium coffee and the dedication behind it with this clever mug.
Indulge in the rich flavors and craftsmanship of coffee with our "Roasted 818 miles east of Seattle" coffee mug. Order yours today and take pride in each sip, knowing it's a true testament to the art of roasting.