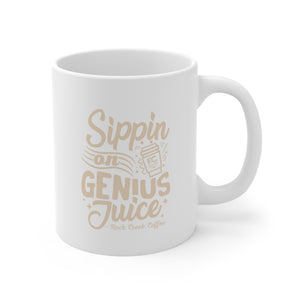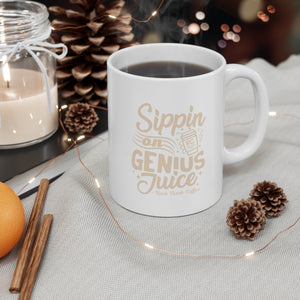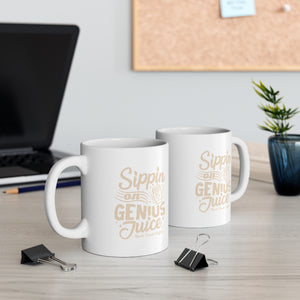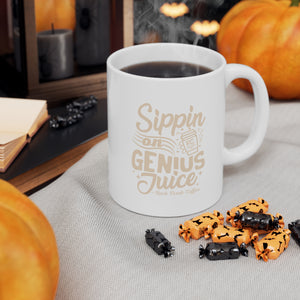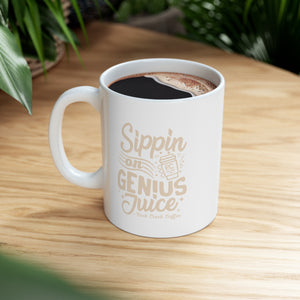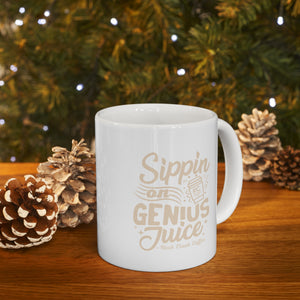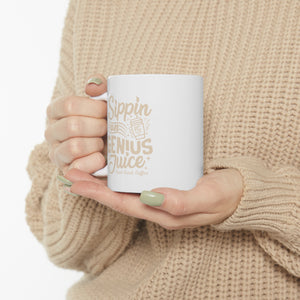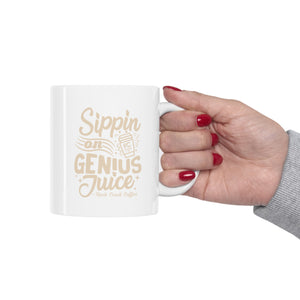 Introducing our 11 oz coffee mug, the perfect companion for those who like to sip on some "Genius Juice". 
Quirky and fun saying: "Sippin on Genius Juice" adds a playful touch to your daily coffee routine.
High-quality ceramic material: Crafted from durable ceramic, this mug is built to last.
Ideal capacity: With an 11 oz size, it holds just the right amount of your favorite hot or cold beverages.
Comfortable grip: The ergonomic handle ensures a comfortable and secure hold while sipping.
Versatile use: Suitable for use at home, the office, or anywhere you enjoy your coffee.
Easy to clean: This mug is dishwasher safe, making cleanup a breeze.
Unique gift idea: Surprise your intellectual friends or family members with this clever and stylish mug.
Express your personality: Show off your love for coffee and your inner genius with this witty mug.
Elevate your coffee-drinking experience and embrace your inner brilliance with our "Sippin on Genius Juice" coffee mug. Order yours today and let the world know you're sipping on some brain-boosting elixir!